TerrifiCon 2021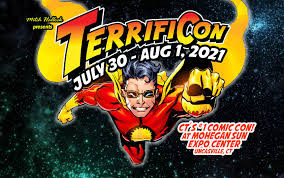 TERRIFICON, the #1 comic con in CT returns on JULY 30 - AUGUST 1, 2021 with MORE guests, MORE surprises and MORE fun at Connecticut's BEST Hotel and largest EXPOSITION CENTER in the State all at MOHEGAN SUN!
User reviews
There are no user reviews for this listing.
This listing is no longer accepting user reviews.