Realms Con 2021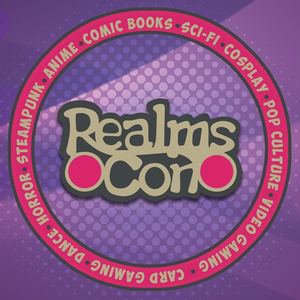 Event Info
Start Date
October 08, 2021
Realms Con, the pioneer of the longest running family-friendly gathering of comic enthusiasts, gamers, anime fans, horror junkies, sci-fi addicts, fan girls/boys and more in the coastal bend area, invites you to join us every year for our annual celebration of anime, gaming, horror, comic books, artists, vendors, and celebrities!
**We've made the decision to suspend this year's Realms Con. Even though covid cases and casualties are thankfully on the decline, we feel that having a large gathering at the hotel would not be responsible this year and limiting attendance in all departments would be detrimental to having a successful convention. We are negotiating 2022 dates with the hotel and will make an announcement as soon as contracts are signed. In the meantime, we hope everyone is experiencing good health and joy. Tickets and booths will be rolled over for anyone that has prepaid. Please forward any vendor/artist questions to [email protected] and all other questions to [email protected]**
User reviews
There are no user reviews for this listing.