Wizard World Vault - Harvey Guillén 2021
Wizard World Vault - Harvey Guillén 2021
Standard Con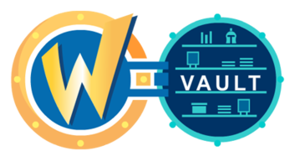 Event Info
Golden Ticket
Not Golden Ticket
Status
Active, Rescheduled, or Cancelled
Complete
Start Date
January 09, 2021
Wizard World Virtual Experiences presents Harvey Guillén! We're bringing you actor Harvey Guillén from the casts of What We Do In The Shadows and The Magicians - featuring a FREE Q&A, Live Video Chats, Virtual Photo Ops, Recorded Video Messages, and Autographs!
TICKET INFORMATION
FREE Live Q&A: Take part in a free, interactive and moderated Q&A with Harvey Guillén on January 9 at 10am PT / 1pm ET. Livestream will be viewable on the Wizard World Virtual Twitch channel, Facebook Live, and YouTube.
Virtual Photo Ops: Exclusive opportunity to join Harvey in a Zoom room to take a photo together! Photos will then be printed with a commemorative Wizard World Virtual Experiences border and mailed to you!
On the night before the Photo Ops take place, a Wizard World representative will reach out to you with all the information on how to redeem your Virtual Photo Op. Virtual Photo Ops will take place on January 16 at 10am PT / 1pm ET.
User reviews
There are no user reviews for this listing.