Comic Con Revolution 2021
Comic Con Revolution 2021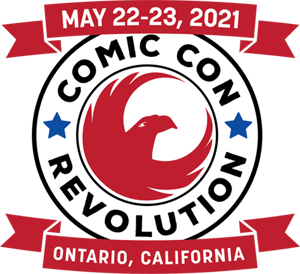 Event Info
Start Date
December 18, 2021
End Date
December 19, 2021
Comic Con Revolution is an annual comic con held at the Ontario Convention Center. The fourth annual event was scheduled for May 16th & 17th, 2020.  Attendees can expect a full exhibit hall with over 300 exhibitors including comic creators (over 160 creators in Artist Alley), new comic dealers, vintage comic dealers, Comic publishers, toy & collectibles vendors, crafts, costumes, clothing, cosplayers, fan groups, media stars and more.
Comic Con Revolution was founded on very simple principles. We are excited to celebrate comics and the creative arts. At the absolute core of what we do are the creators themselves. The people who create the comics, games, toys, film, movies and more that we all love. Without their tireless dedication to creating the fantastic worlds we all get lost in events like Comic Con Revolution would not be possible.
This December 18 & 19, 2021 Comic Con Revolution (#CCROnt) finally returns to the Ontario Convention Center for year four. The Inland Empires only full-scale, family-friendly comic con will be back with so much to see and do for everyone in the family and, as always, kids 12 & under are free with the purchase of an adult ticket (up to 2 kids per adult ticket).
All previously purchased tickets, exhibit space and artist alley tables from the pandemic postponed CCR 2020 will be automatically transferred to the December 2021 event. You wont need to do anything but start making plans for one heckuva year end celebration of what you love. Keep in mind, if you selected to have tickets mailed, they will still be mailed out to you this fall.
The show floor will include artists, editors, novelists, producers, celebrities, writers and voice actors, publishers, comic & toy vendors and much more. Expect a host of panels (safety precautions adhered to in each room) as well as the return of our incredible Cosplay Revolution Costume Contest!
Reminder - Comic Con Revolution will following all federal, state and local guidelines and mandates as they pertain to our event. As of today we this includes either proof of vaccination or a negative PCR test within 72 hours of entering the building. An ID will be required for persons 18 and older.
User reviews
There are no user reviews for this listing.