Anime Boston 2022
Hot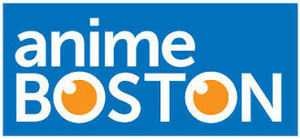 We at Anime Boston and the New England Anime Society (NEAS) have been closely monitoring the status of the ongoing Covid-19 pandemic and its effect on events of our size. Although the recent developments with vaccines is fantastic news, the governor's order prohibiting larger gatherings is still in effect. With less than two months until the scheduled dates for Anime Boston 2021, it is extremely unlikely the ban will be lifted before then. As such, we unfortunately have no choice but to cancel Anime Boston 2021.
Our executive board has reviewed the possibilities of postponing the 2021 convention for later in the year or hosting an online version of Anime Boston. After careful consideration, we have decided it would not be feasible to do either at this time. We are a completely volunteer organization and all of the preparation is done on our personal time. Reorganizing the convention for later this year would be extremely difficult to achieve especially with the added uncertainty.
For our pre-registered members who had 2020 memberships transferred to 2021, by default we will be transitioning your memberships to Anime Boston 2022, set for May 27 - 29, 2022. Anime Boston is operated by the non-profit New England Anime Society (NEAS) and all revenue goes back into the operational costs of our convention and NEAS. Members who allow us to transition their membership to 2022 help us remain financially stable and cover expenses we already incurred for 2020 and 2021.
We understand that not everyone is certain if they will be able to attend Anime Boston 2022. Anyone who would prefer to be refunded for their Anime Boston 2020/2021 membership, please contact Registration Customer Service. Please include your full name and the email address used when registering. Please allow at least three to four weeks for processing of refund requests, based on the volume of requests. Please also note that refunds will be delivered by mail because it has been more than one year since the card transaction. This means that there will be a further delay between processing on our end and the refund getting back to you. A request for refund must be submitted by March 14th, 2021. Any memberships without a refund request will be transferred to Anime Boston 2022.
Hotel reservations made directly through a hotel must be cancelled through the hotel's website or at their phone number. Reservations made via a third party vendor should be cancelled through the same vendor. Please refer to your reservation confirmation for refund information for direct hotel or third party bookings; Anime Boston is unable to intervene in these circumstances.
Participants of the 2020/2021 Artists' Alley who have already been confirmed and completed their registration will be migrated to the 2022 Artists' Alley. Similarly, for our exhibitors in the 2020/2021 Dealers' Room, we will be migrating all who completed their registration to the 2022 Dealers' Room.
Participants of Anime Boston 2020/2021 programming, such as the Masquerade, Cosplay Games, Idol Showcase, AMV Contest, panels, contests, and other events will be contacted in the upcoming weeks by their event coordinators.
We appreciate your patience and understanding while we worked to figure out a new path for Anime Boston 2021. Though we had considered cancellation earlier, we had certain contractual and financial obligations that made it difficult for us to cancel on our own before a certain time frame without jeopardizing the convention long term.
We hope to see you at a better time at the next Anime Boston, May 27 - 29, 2022.
User reviews
There are no user reviews for this listing.
{{#ratings}}
{{#editor}}
{{/editor}} {{#user}}
{{/user}}
{{/ratings}}
{{#owner}}
{{#url}} {{#avatarSrc}} {{/avatarSrc}} {{^avatarSrc}} {{& avatar}} {{/avatarSrc}} {{name}} {{/url}} {{^url}} {{#avatar}} {{& avatar}} {{/avatar}} {{name}} {{/url}}
{{/owner}} {{#created}}

{{created}}

{{/created}}
{{/ownerCreatedBlock}} {{#category}}
{{/category}}
{{#fields}}
{{#showLabel}}
{{label}}:
{{/showLabel}}
{{& text}}
{{/fields}}