Cosplay Conventions Calendar
Calendar of Cosplay conventions. See past, future, cancelled, rescheduled, virtual, and Golden Ticket Cosplay conventions by state.
Con Nooga 2023
 long time ago in a galaxy not too far away . . . The year is 2007 and a few friends teased the idea of building a Convention that was family friendly during the day and more adult oriented at night.   A Convention focused on content, including events, contests, workshops,...

Katsucon 2023
Katsucon is an annual 3-day non-stop fan convention held in the D.C. metro area for multicultural enthusiasts and entertainment. Katsucon is produced by Katsucon Entertainment, Inc. (KEI), an educational organization dedicated to bringing information about Japanese animation, science, science-fiction, fantasy, education, society, and traditional and popular culture to fans everywhere.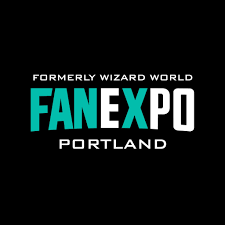 Fan Expo Portland (Formerly Wizard World) 2023
FAN EXPO Portland is the ultimate go-to event for sci-fi, horror, anime, and gaming event in Portland that attracts thousands of people to the Oregon Convention Center. FAN EXPO Portland offers exciting family-friendly attractions, events, and world-renowned Celebrities! The show, which started as Wizard World Portland in 2013, has featured...