Cosplay Conventions Calendar
Calendar of Cosplay conventions. See past, future, cancelled, rescheduled, virtual, and Golden Ticket Cosplay conventions by state.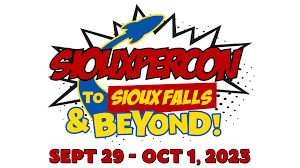 SiouxperCon 2023
SiouxperCon is the most anticipated annual Siouxland event for lovers of all things in popular culture, fandom and the "nerd" and STEAM communities.  SiouxperCon is your friendly, neighborhood pop culture convention where all are welcome in a family-friendly, inclusive environment! We have 3 jam-packed days full of activities sure to...