Cosplay Conventions Calendar
Calendar of Cosplay conventions. See past, future, cancelled, rescheduled, virtual, and Golden Ticket Cosplay conventions by state.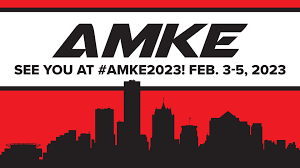 Anime Milwaukee (AMKE) 2023
Anime Milwaukee (AMKE) is a three-day anime convention that operates at the Hilton Milwaukee City Center and Wisconsin Convention Center in Milwaukee, Wisconsin, with an estimated economic impact of $3.1 million to the downtown area. We celebrate and educate fans about anime, manga, Asian culture, music and gaming. AMKE started...