Cosplay Conventions Calendar
Calendar of Cosplay conventions. See past, future, cancelled, rescheduled, virtual, and Golden Ticket Cosplay conventions by state.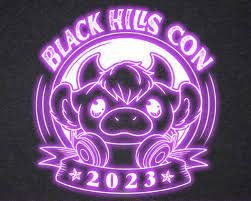 Black Hills Con 2023
Black Hills Con is a fan run convention for pop culture, anime, and sci-fi fans of all ages.  We are a non-profit group focused on bringing our community together This year's fun includes Games, Vendors, Panels, Anime Industry Guests, Live Concert, Costume Contest, Karaoke, After Hours Events, and much more!...